Blueskin Bay is in coastal Otago, about 25km north of central Dunedin near the end of the northern motorway.
The Blueskin Bay district includes the bay itself, the northern slopes of Mount Cargill, the southern slopes of the Kilmog, localities Double Hill and Hawksbury, and the townships of Doctors Point, Waitati, Evansdale, Warrington, and Seacliff.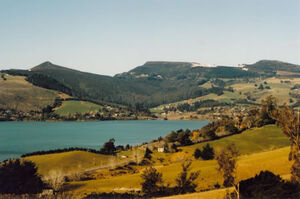 Swimming in Blueskin Bay estuary
Edit
Warm, shallow water if you catch it as the tide is halfway out, when the water has been warmed a few hours in the sun and concentrates in the channels. Access from Warrington Domain. Wear waterproof shoes/sandals because the shells are sharp!
Blueskin Bay is a place where skinny dipping is often practised.
Calendar for the current year
Edit
(Add items to any day by editing the page in the normal wiki way; see Help:Calendar for detail.)
External links
Edit